A MAGICAL PARTNERSHIP
Make engel an exceptional partner for your culinary creations. We share your love of cooking and your passion of offering new sensations of taste over and over again. You have the vision; we take care of the details – from recipe development and the selection of raw materials to the manufacturing and the filling into your packaging material. We invite you to enter into a cooperation with us that captivates all senses!
---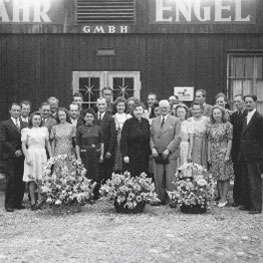 Curiosity, inspiration and innovation are
the prime movers at engel.
Discover our new products
at one of the following trade fairs:
Anuga Cologne: October 07–11, 2017
FI Frankfurt: November 28–30, 2017
We are looking forward to your visit!
---